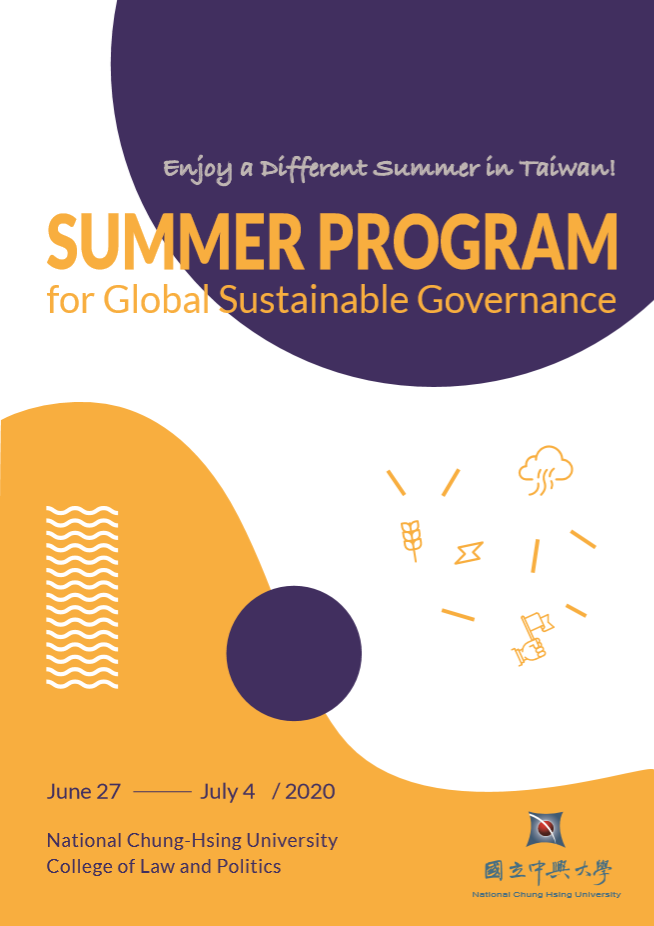 International University – Viet Nam National University Ho Chi Minh City would like to invite IU students to participate in the 2020 NCHU's Summer Program for Global Sustainable Governance (GSG Program). The details are as follows:
Program duration: June 27 to July 4, 2020
Venue: National Chung-Hsing University, Taiwan
Fees:
Participants are expected to cover their own transportation costs to the NCHU campus, including round-trip airfare and local transportation in Taiwan.
NCHU will cover all other expenses, including meals, accommodation, and academic and extracurricular activities.
Program details: http://bit.ly/GSGprogram
Target candidates: senior undergraduate to graduate level.
Application requirements:
A 300-word statement for your reason and expectation to join the program
A letter of support
A copy of your passport
Application deadline: application sent to ISSC (A2.604) before March 15th 2020