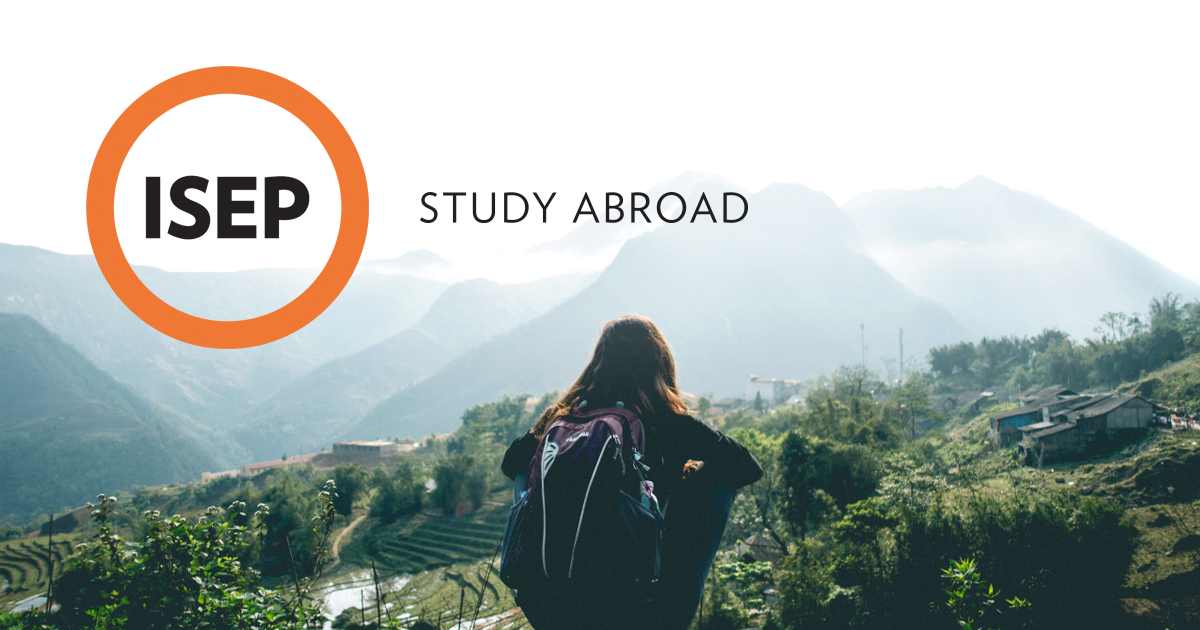 ABOUT ISEP
International Student Exchange Program (ISEP) is a non-profit educational community dedicated to helping students overcome the financial and academic barriers to study abroad.
Founded in 1979 at Georgetown University, ISEP is now one of the largest study abroad membership networks in the world. ISEP connect students to high-quality, academic programs at more than 300 member universities in over 50 countries. And IU-VNU is one of the members of ISEP in Vietnam.
With the slogan "Live like a local", ISEP provide students with full immersion that can only come from living and learning alongside locals.
Furthermore, by utilizing existing academic resources at our member universities, ISEP give students access to affordable, high-quality programs that in return, help develop culturally sensitive skill sets needed for today's global workforce.
APPLICATION GUIDELINES
Step 1: Find the right program for you
1. Visit Center for International Mobility (CIM) at Room A2.604 for more information about the application process and fees of ISEP Exchange Program.
2. Sign up to create an ISEP account and use the Program Filter to determine the most suitable host university for you. Based on your background and requirements, the Filter machine will list out the most ideal exchange destinations for you.
Step 2: Submit your application to ISSC
Submit your application package to the CIM (Room A2.604) before the deadline.
Required documents:
Application form: Download at here ;
02 official Transcript of Record (scale 100 and scale 4.0);
CV/Resumé;
Motivational letter (maximum 500 words);
02 Recommendation letter;
A copy of passport information page;
Certificate of English Proficiency;
Deadline:
| | |
| --- | --- |
| Fall Semester | Spring Semester |
| 20 January | 05 August |



Step 3: Wait for Approval from IU-VNU
IU-VNU will then process all the application received before the deadline.
Applications will be reviewed by Schools/Departments –> Office of Academic Affairs/Office of Graduate Affairs –> Board of Director.
Only those who are approved by IU-VNU could continue their application with ISEP.
Step 4: Start your application on ISEP Portal
1. Click on the Request Permission to get the approval from IU-VNU to start your application on ISEP Portal.
2. When you are noticed to begin the application, upload all required documents to the system.
Step 5: Wait for Placement Result from ISEP
1. You will be noticed about the admission result by the Host University that place you to the ISEP Exchange Program.
2. The  Coordinator at Host University will contact you for further assistance and instruction.
3. Wait for the Acceptance Package sent to IU-VNU.
PROGRAM FEES
ISEP Application Fee (paid to ISEP Portal): 100 USD;
Tuition Fee (paid to IU-VNU): (tentative) 14 IU credits x tuition rate;
ISEP Placement Fee: 325 USD/1 semester ; 425 USD/2 semesters;
Program Fee (paid to IU-VNU): 3,500 USD;
ISEP Insurance (paid to ISEP): TBC;
Visa, Round trip flight ticket: TBC.