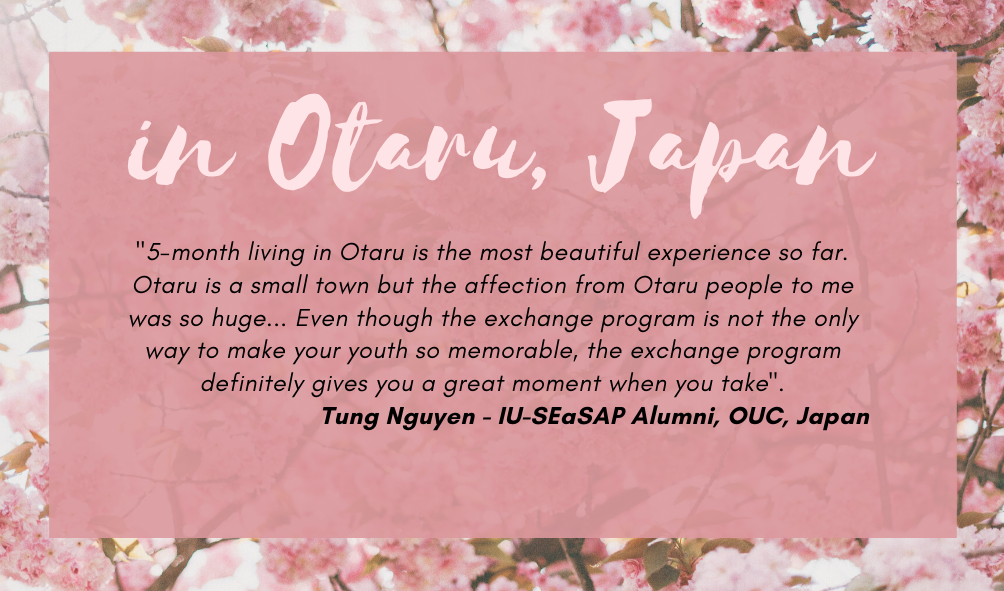 I had been spoilt for choice every time considering about study abroad as I was dependent on my family where I could come back whenever some things let me down. However, I find that I am a member of the big family – International University where I am enjoying the international environment from other foreign students those who made me so amazed from the stories they share about their country. At the time, I wondered why didn't I make the other international students feel the same with Vietnamese culture I share. In other words, I was so excited to contribute my culture to the international environment, experience the abroad study lifestyle within neither short nor long time. So, the time had gone and the first failure would not let me stop thinking about the exchange program. I got the Jasso Scholarship for financial support at the second application and was ready for my journey at Otaru University of Commerce, Hokkaido, Japan.
5-month living in Otaru is the most beautiful experience so far. Otaru is a small town but the affection from Otaru people to me was so huge. Although Otaru is an extreme cold place to me, the minus-10-degree weather could not freeze me since other people perceived and gave the compliment to the Vietnamese food, language, and culture I shared. Also, I myself could strengthen my knowledge about the Japanese culture, language, and management that better me. I could not believe that after the exchange program, I gained more network, made so many worldwide friends, opened my outlook, and represented the IU students to contribute the international environment to the Otaru University of Commerce.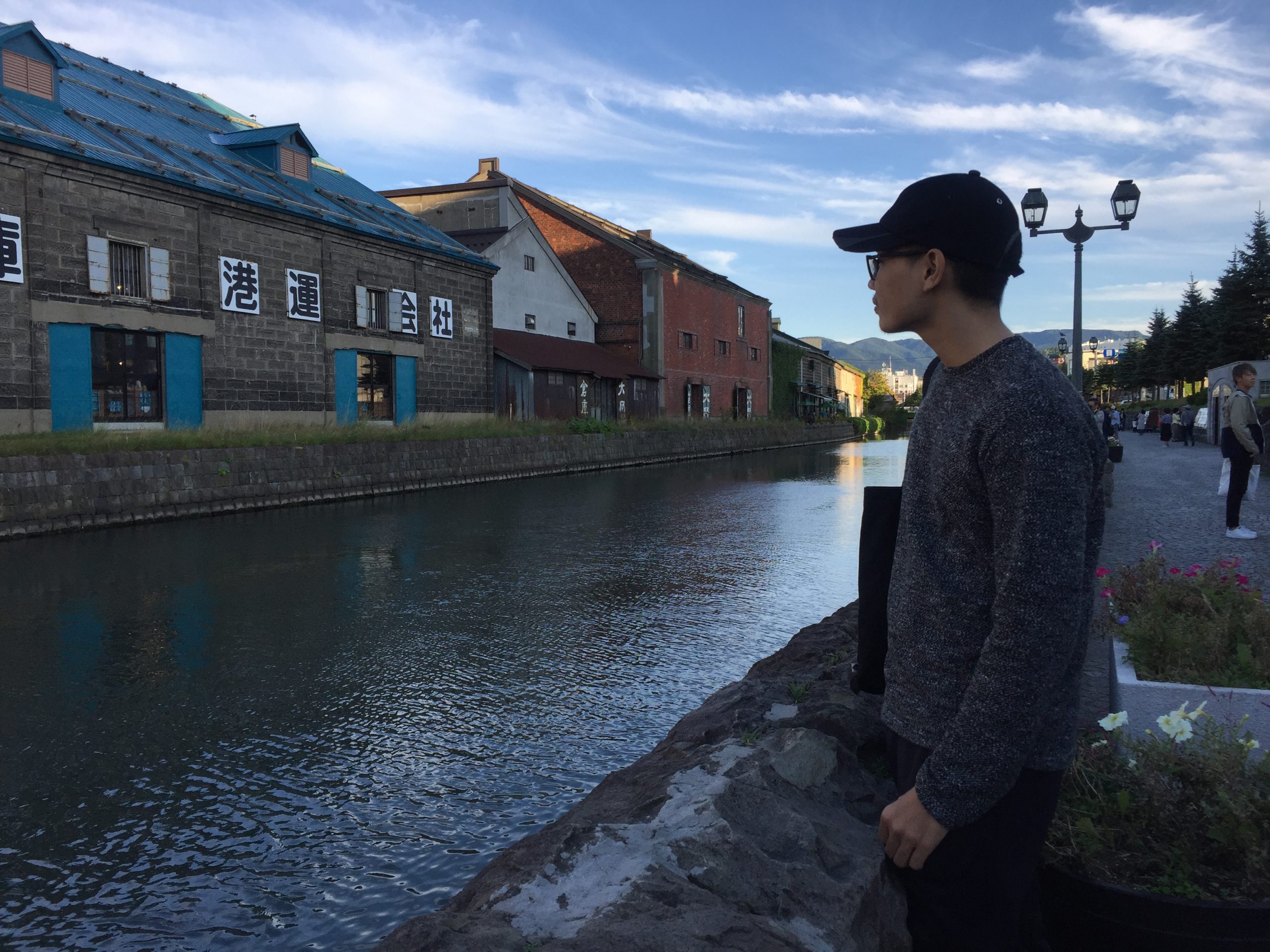 Fun fact that whether you take the exchange program in the Otaru University of Commerce, your second home is in the common lounge at the international house. No matter how the cold weather is, you and other international students will warm yourself. Since the common lounge is the place to share the heater, to plan the activities for the weekend, to play the video game, to entertain and share food as well as the stories together. When I left Otaru, beyond Otaru town and international friends, the common lounge is the next thing to tell when someone asks me about the exchange program.
To sum up, even though the exchange program is not the only way to make your youth so memorable, the exchange program definitely gives you a great moment when you take. I am not joking, trust me.