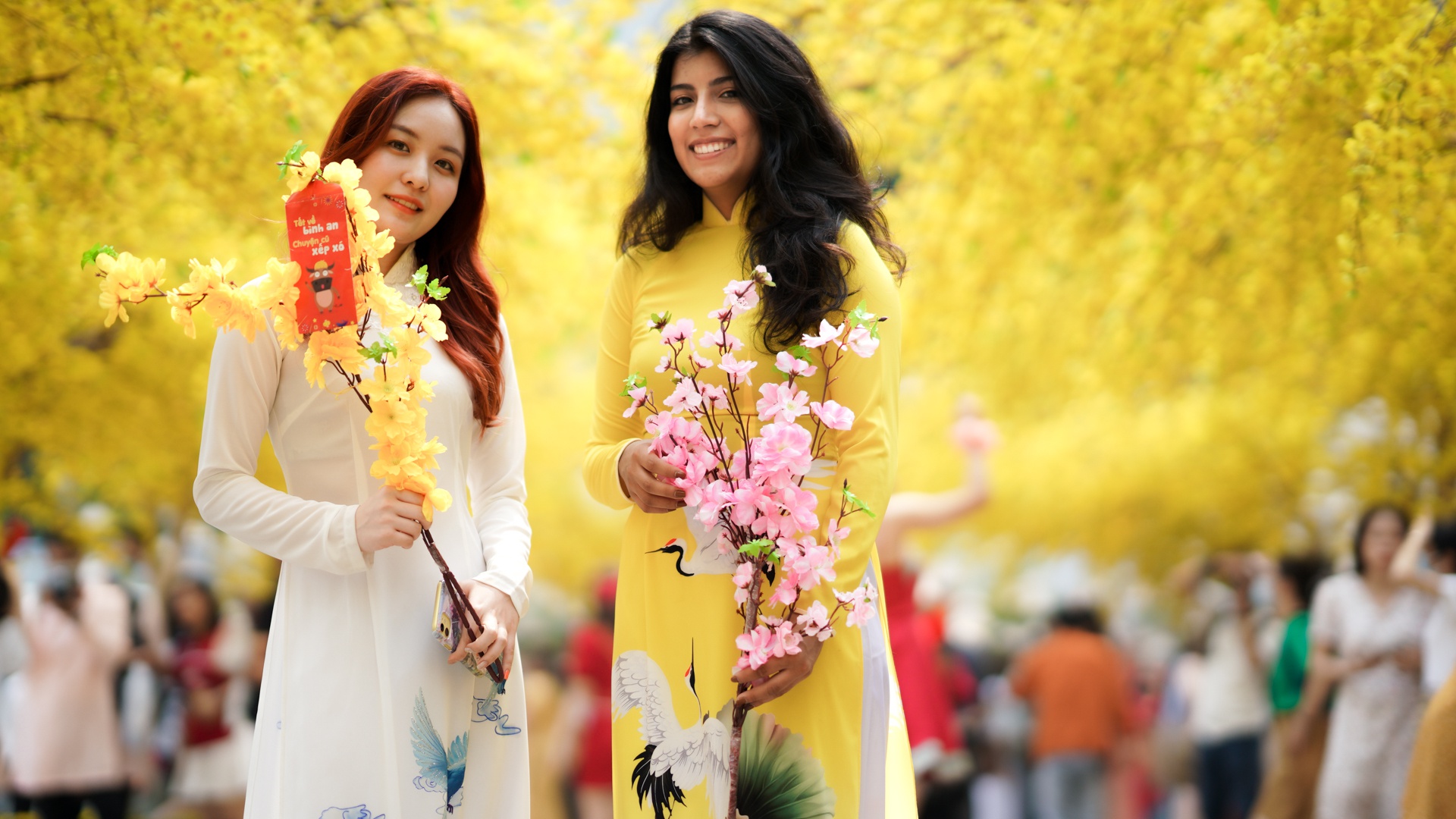 My name is Sofia Jimena Robles Lera, 22 years old. I come from Spain, and am currently pursuing a BioMedical Engineering major. I came to Vietnam to look for an internship opportunity for this major. This is the first time I have celebrated Lunar New Year in Vietnam.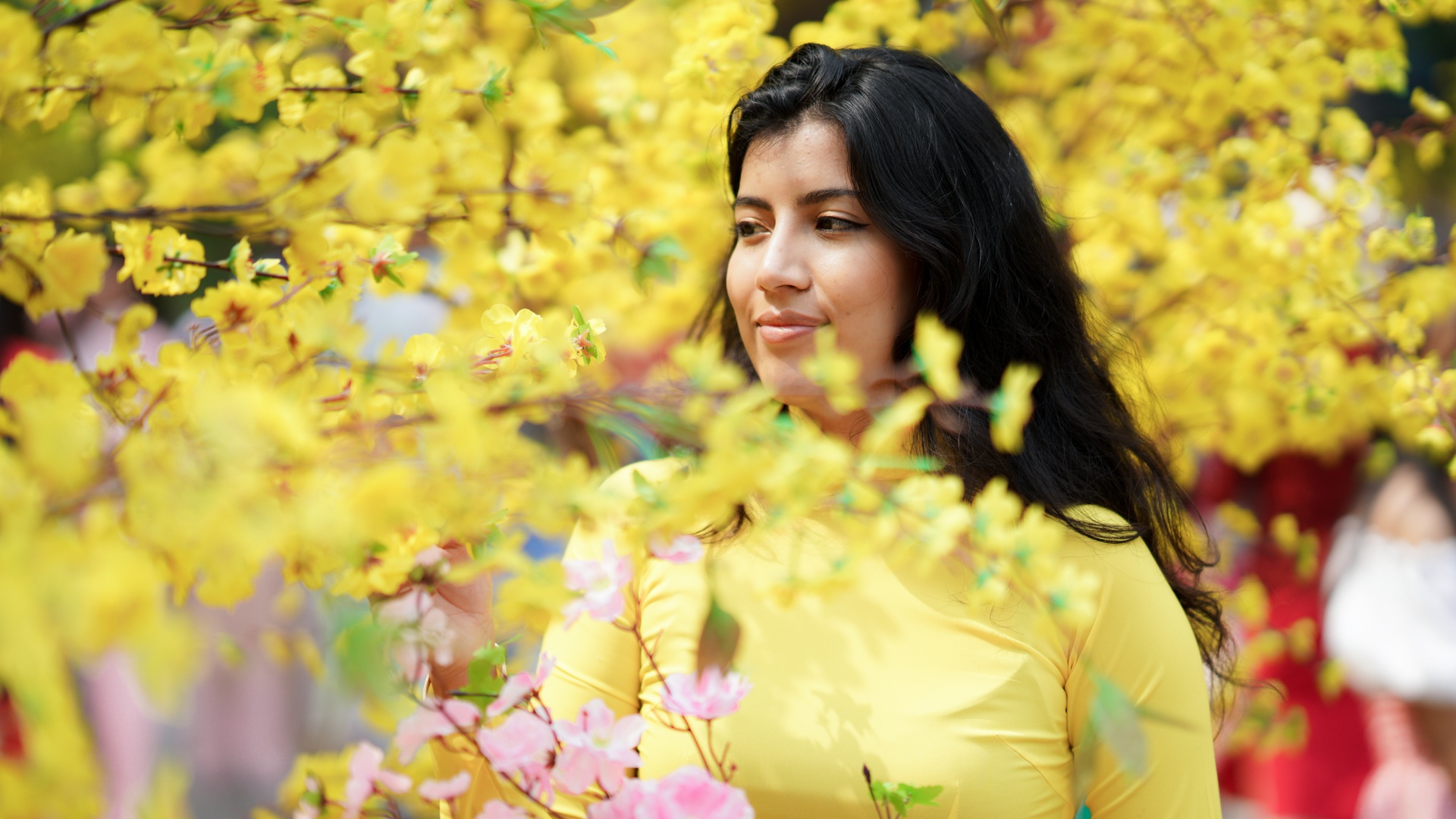 And this is my friend, Kim Si Yeun, 22 years old. She comes from Korea, and is a urban sociology university student. Kim has just been in Vietnam 3 weeks ago. We are both exchange students in International University – Vietnam National University. Under the same situation that we are both far from home, we make friends with each other. Then, we made an one-day appointment to explore the Tet holiday atmosphere in Vietnam.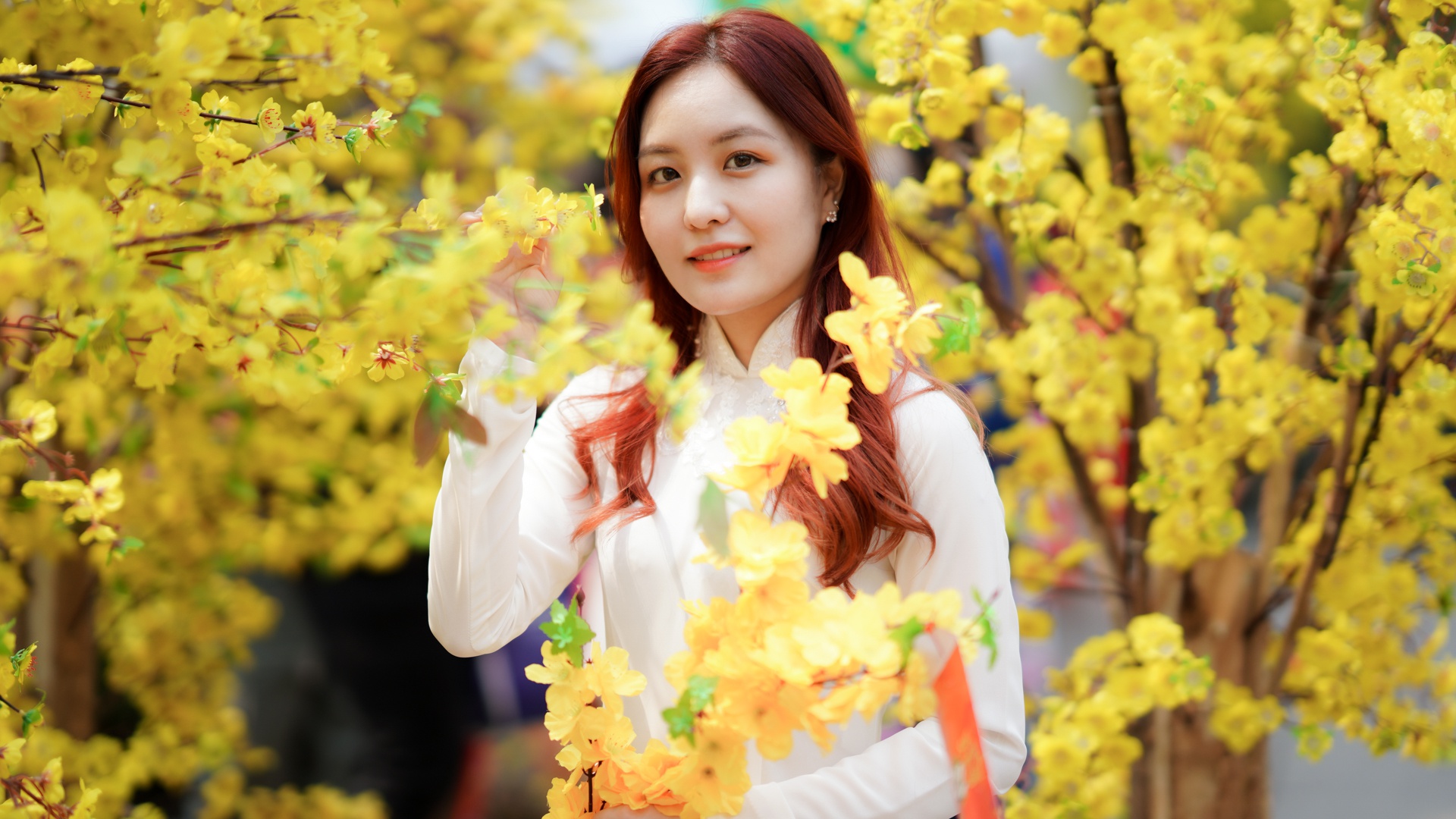 On the 27th December of lunar calendar, we met at Kim's house, then headed for Calligraphy street at Cultural House of Youth (District 1, Ho Chi Minh city).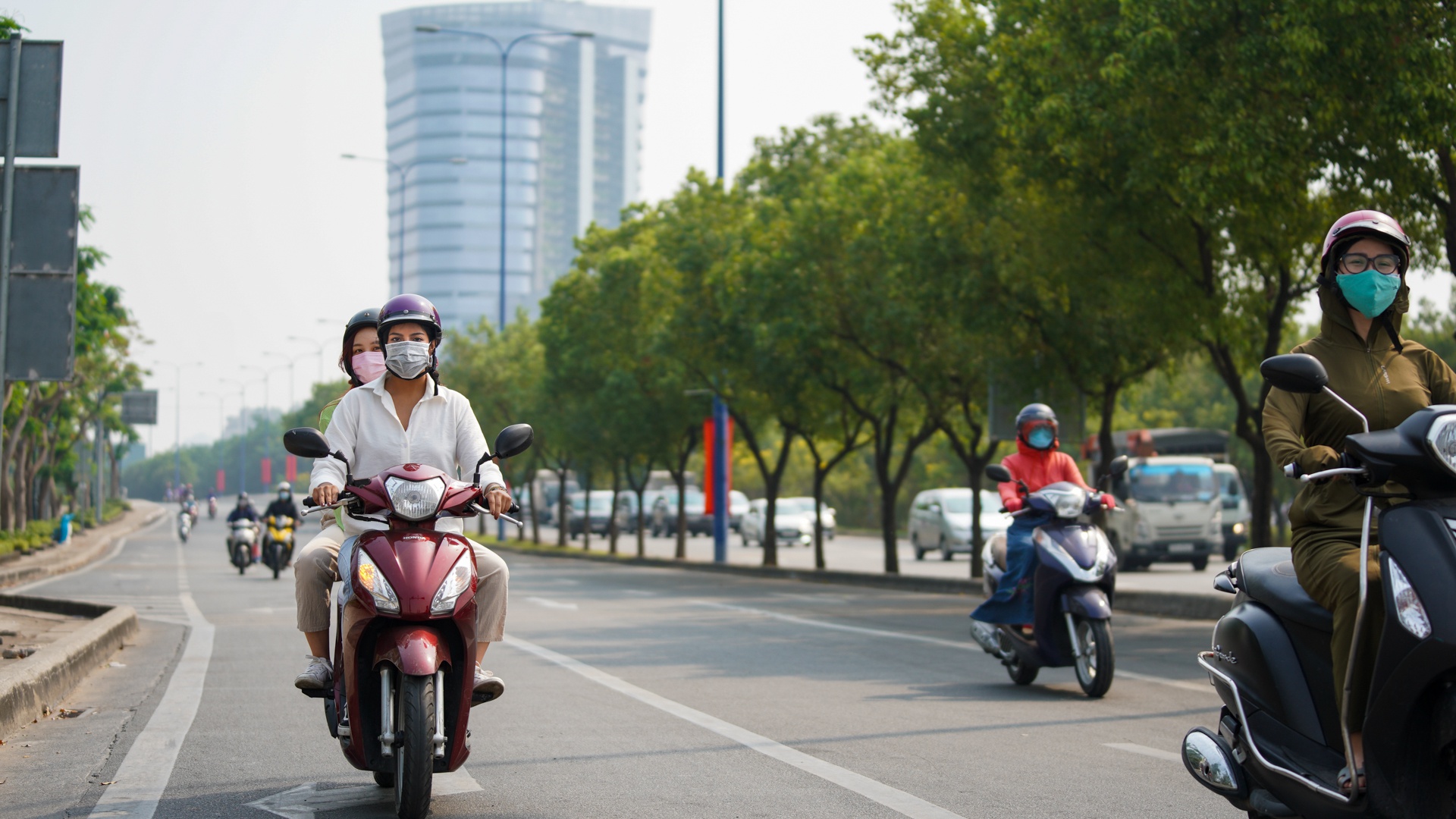 Because of no experience in celebrating Tet in an Asian country, I was so excited. The street was decorated beautifully, with apricot and blossom flowers. Everyone was in a hurry but did not seem a bit angry.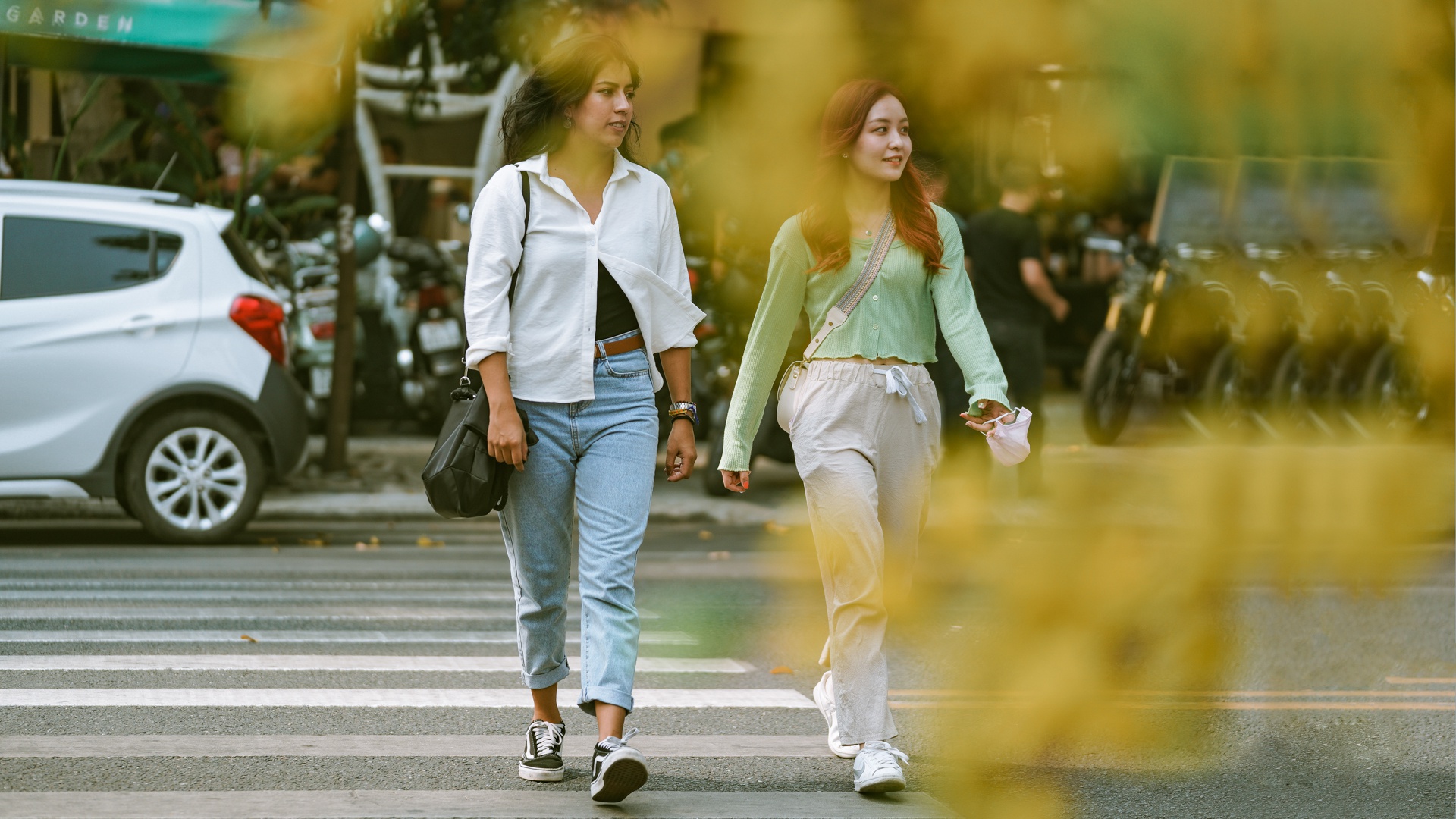 In Vietnam, people usually wear Áo Dài to hangout during Tet, so Kim and I really wanted to try this national costume once. The first time we tried to put on Áo Dài, we were a bit confused, did not know which item to choose, and how to put it on. Fortunately, the staff of the rental counter helped us. I chose the yellow one and Kim chose the white set with crane embroidery.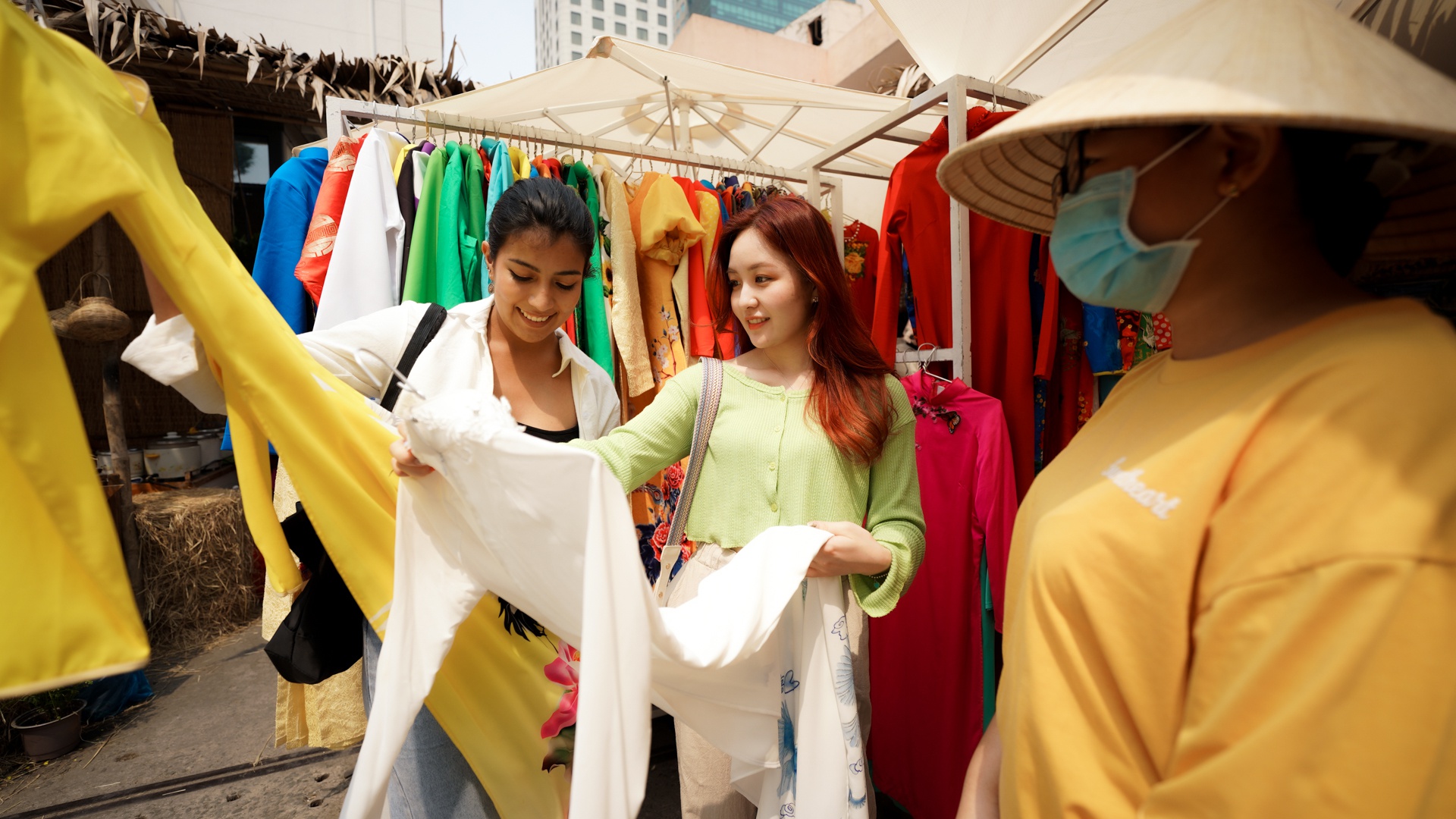 Initially unfamiliar, we often stumbled because of the long flap of Áo Dài. Then we knew how to adjust the front long flap to not be rolled while moving. Both Kim and I love this costume, because it showed our physique and helped us look more girly.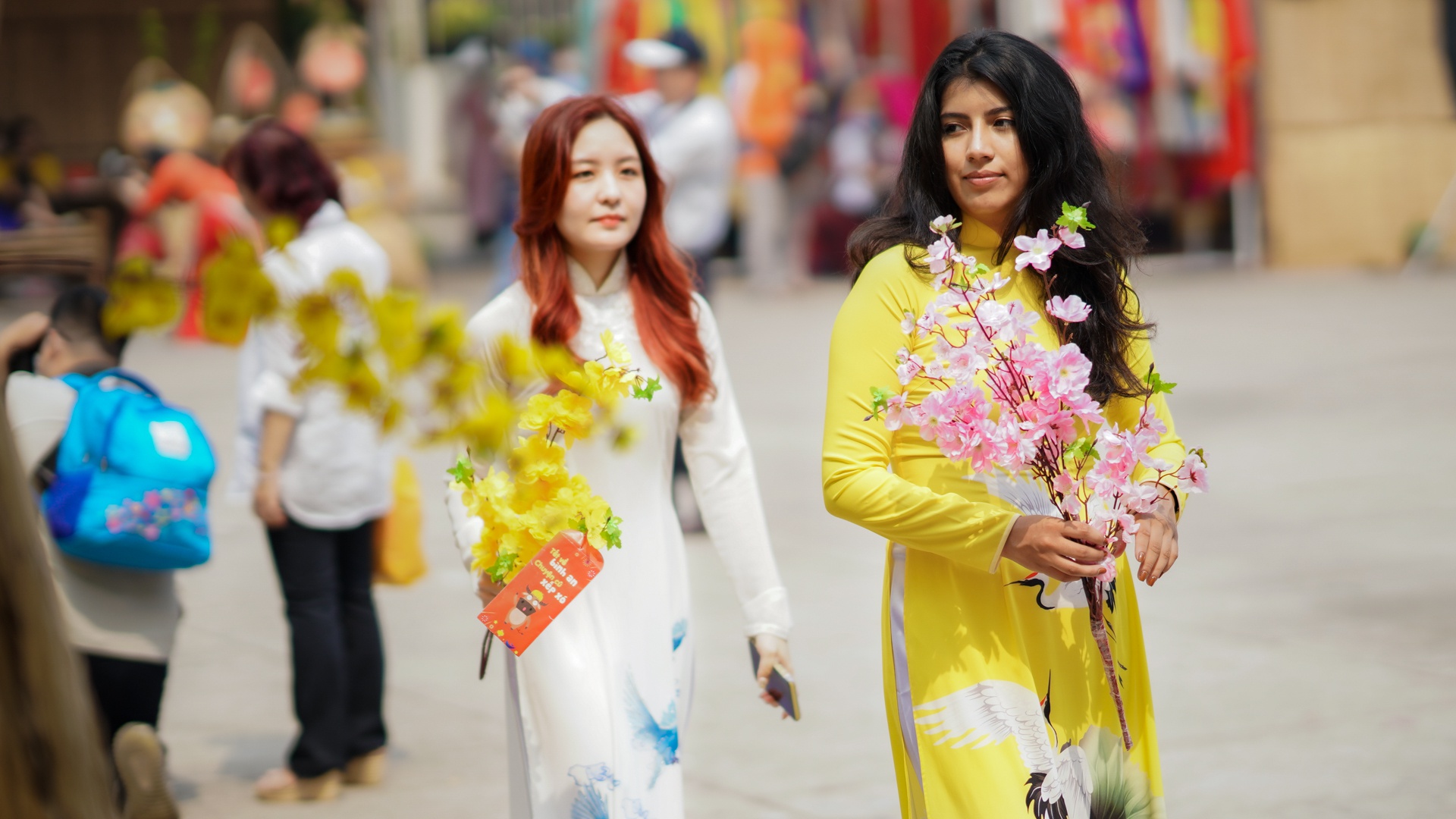 The background was decorated beautifully and eye-catching. The booths were built according to the countryside scene. At first sight, we liked it so much that we hurriedly found a space to take photos.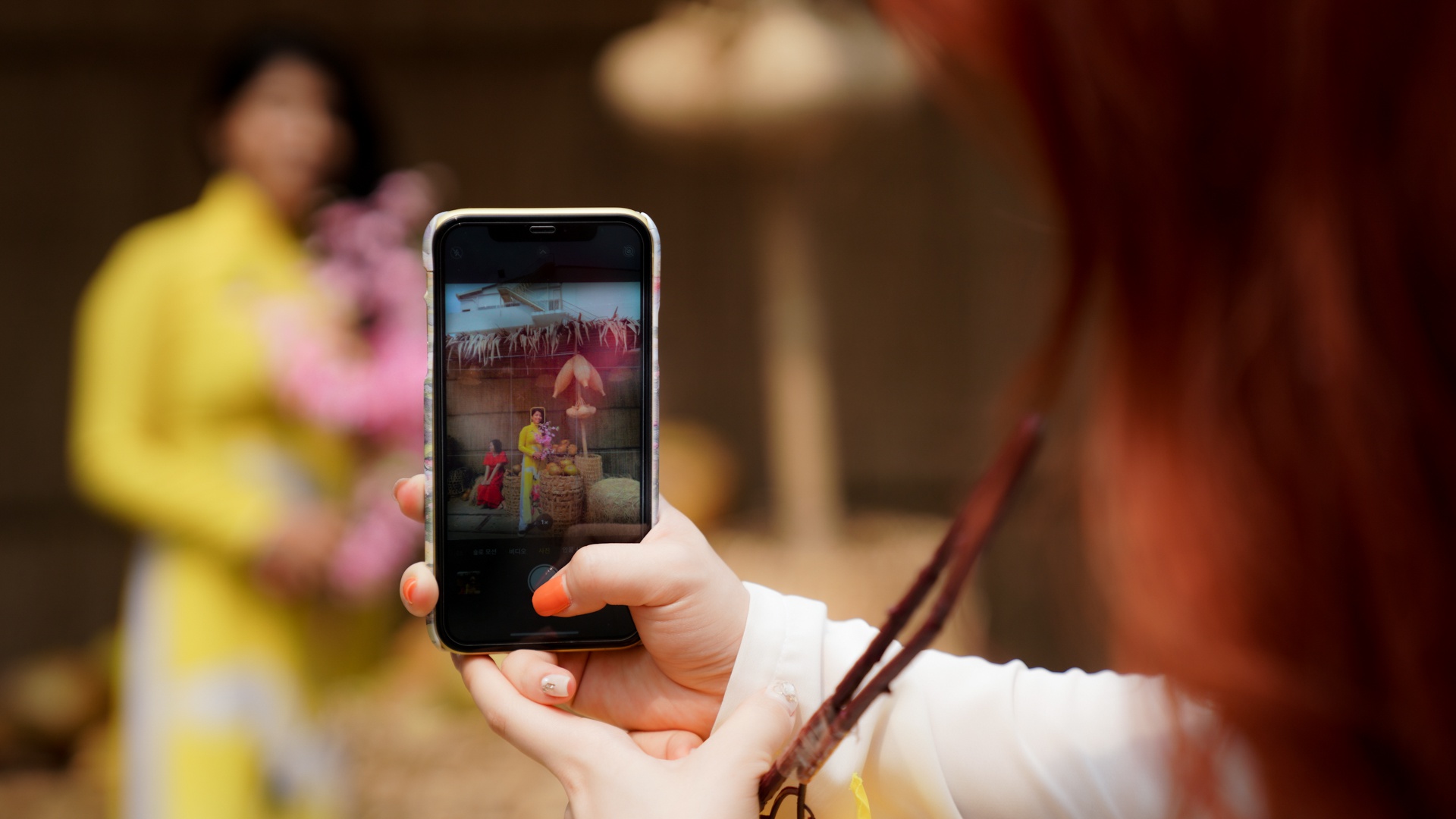 We experienced the "giving letters" custom in Vietnam so interestingly. Kim and I went into a booth to receive the letters. Through the materials I learned, I know this is red packets that the adults will put the lucky money in to give to children in Lunar New year. We love these red packets so much that we bought some as souvenirs. Kim asked to write the name of her younger brother – Taemin – and I asked for the phrase "Bình An Sofia".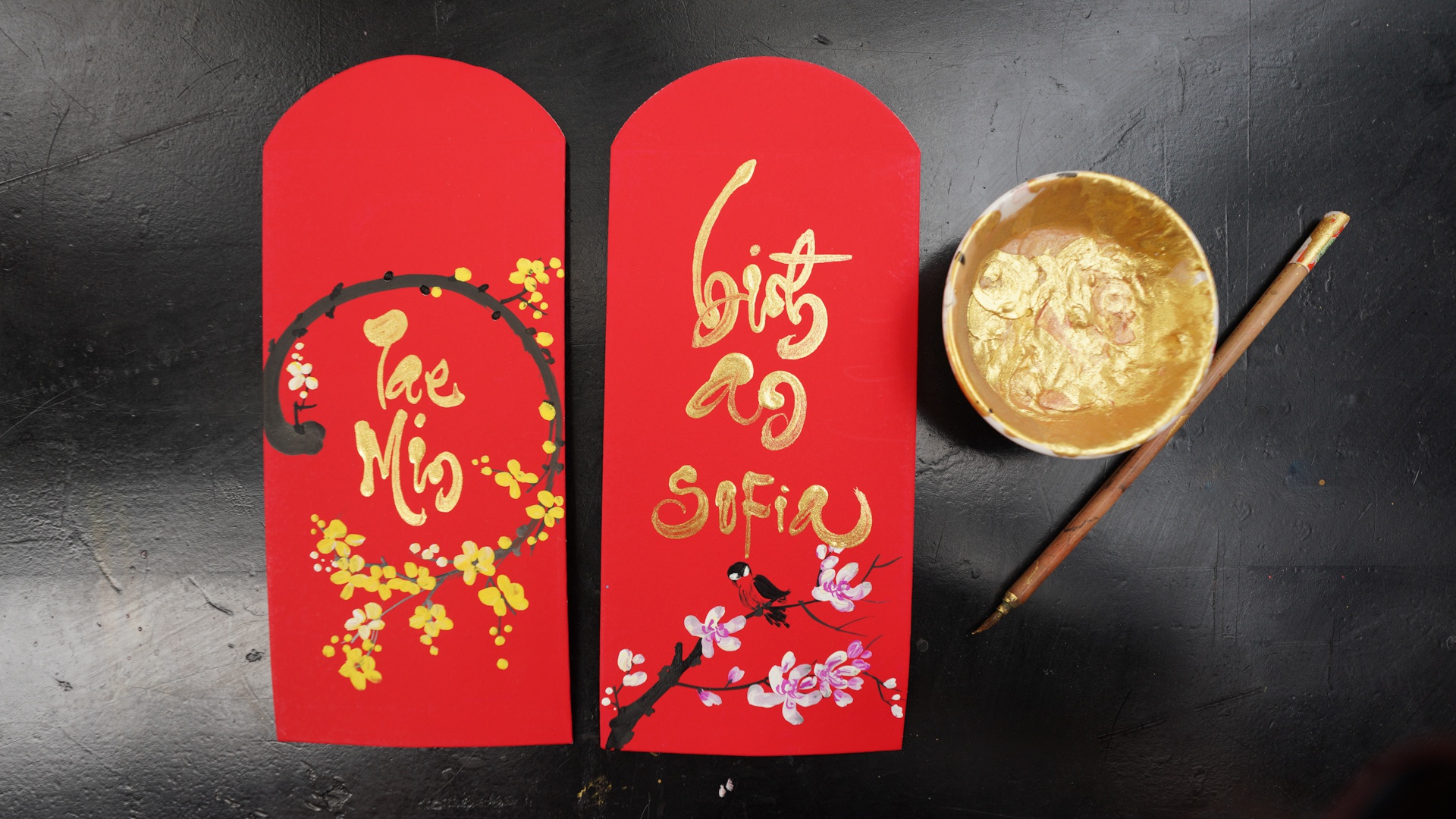 Besides red packets, we also enjoyed some souvenirs displayed here such as mini drums, stone mascot statue, dried gourd.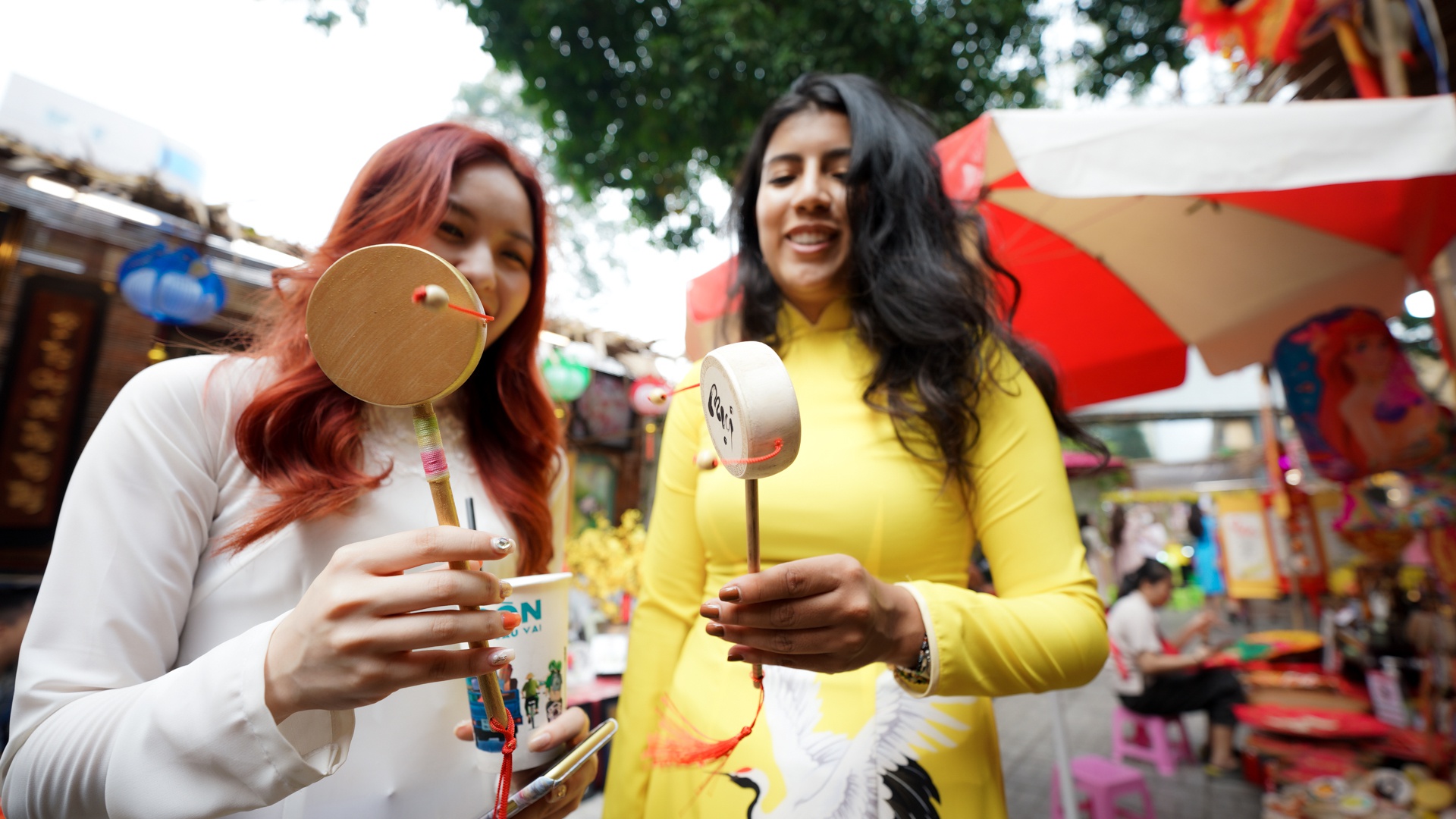 At mid-day, we stopped at a "Cool" drinking counter to take a rest. Kim said this is the first time she celebrated Tet far from home, so she really missed her family. In terms of me, I did not have my own plan. Besides the period of Tet preparation, I planned to travel with my friends to enjoy the cool atmosphere of Tet. The owner of the drinking counter said last year there had been a lot of foreigners coming to Calligraphy street. However, because of Covid-19 pandemic this year, the number of guests decreased. He also introduced for us some costumes and traditions characteristics in Vietnam.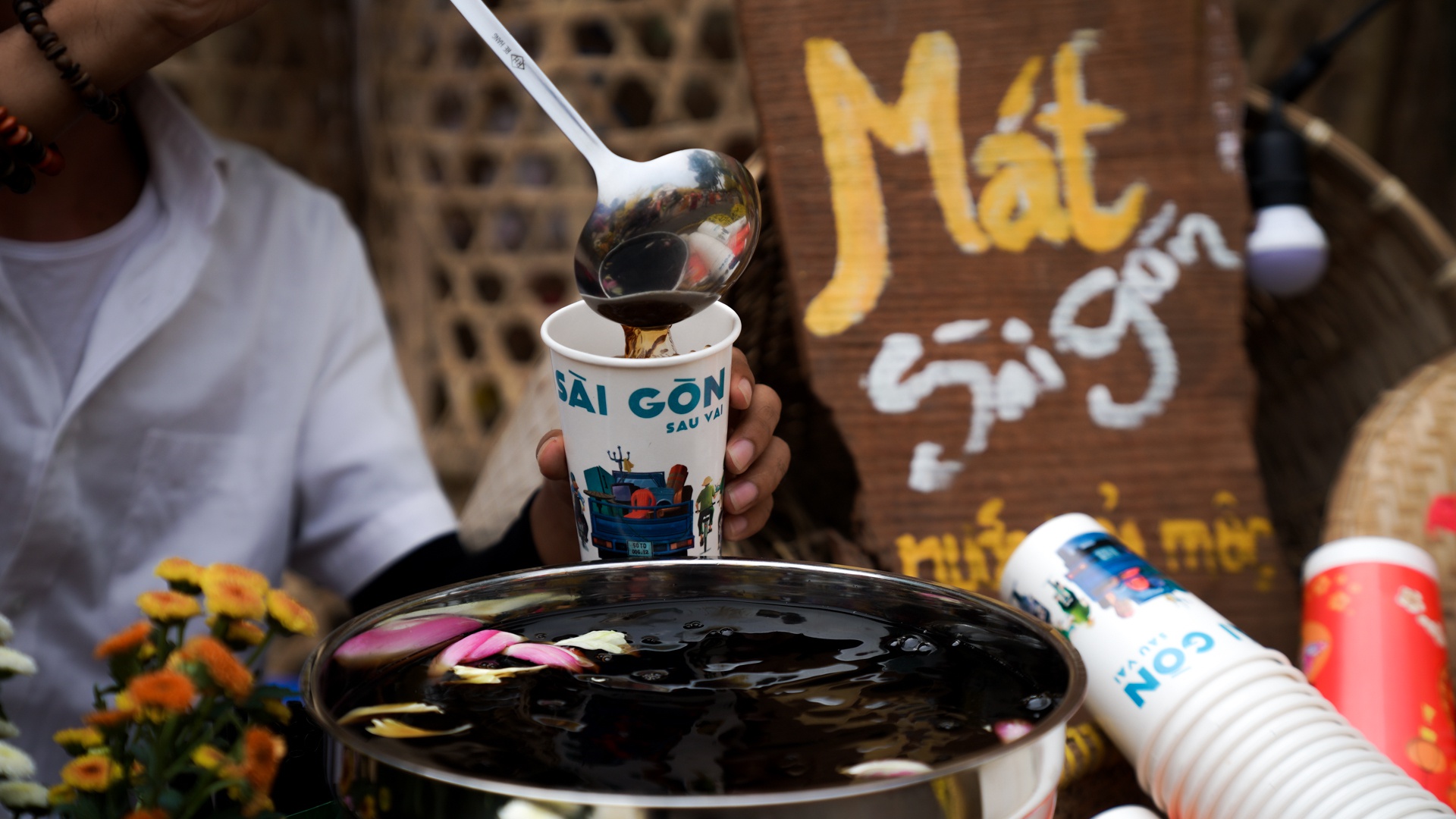 At 1pm, we gave back Áo Dài at the rental counter and moved to Ho Thi Ky flower market. Even though it was early afternoon, the flower market was still crowded and bustling. Every store was crowded with customers in and out. In the flower market, we were surprised to find that red packets could also be used as decorated items. Kim said in Korea, she had never seen people hanging these red packets on trees like this. We feel that living in Vietnam is wonderful. The pace of life and the friendliness of local people help us forget the homesickness.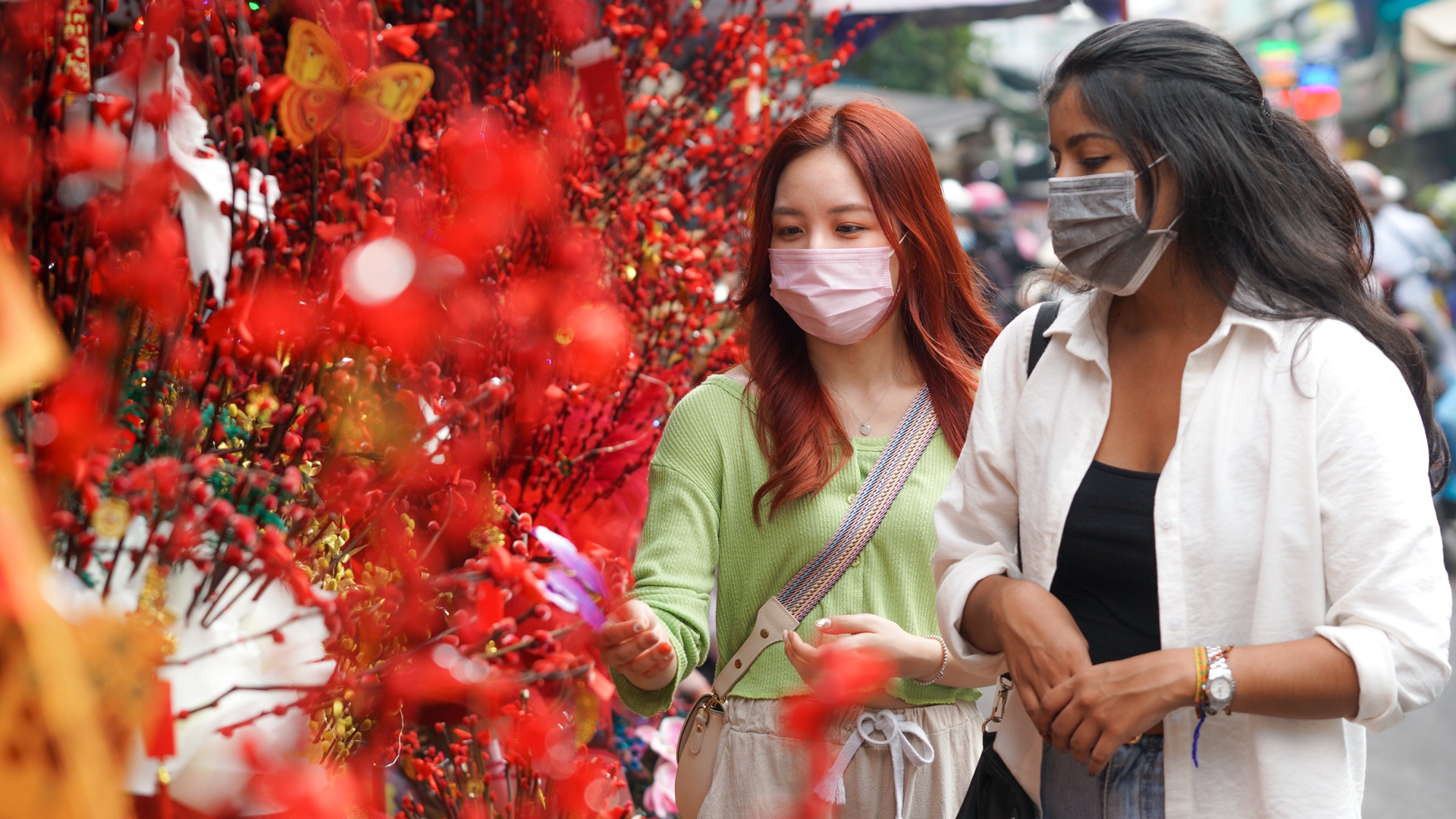 Wandering around the market, we selected a few branches of flowers to decorate our department room. These flowers cost about 40,000 dong.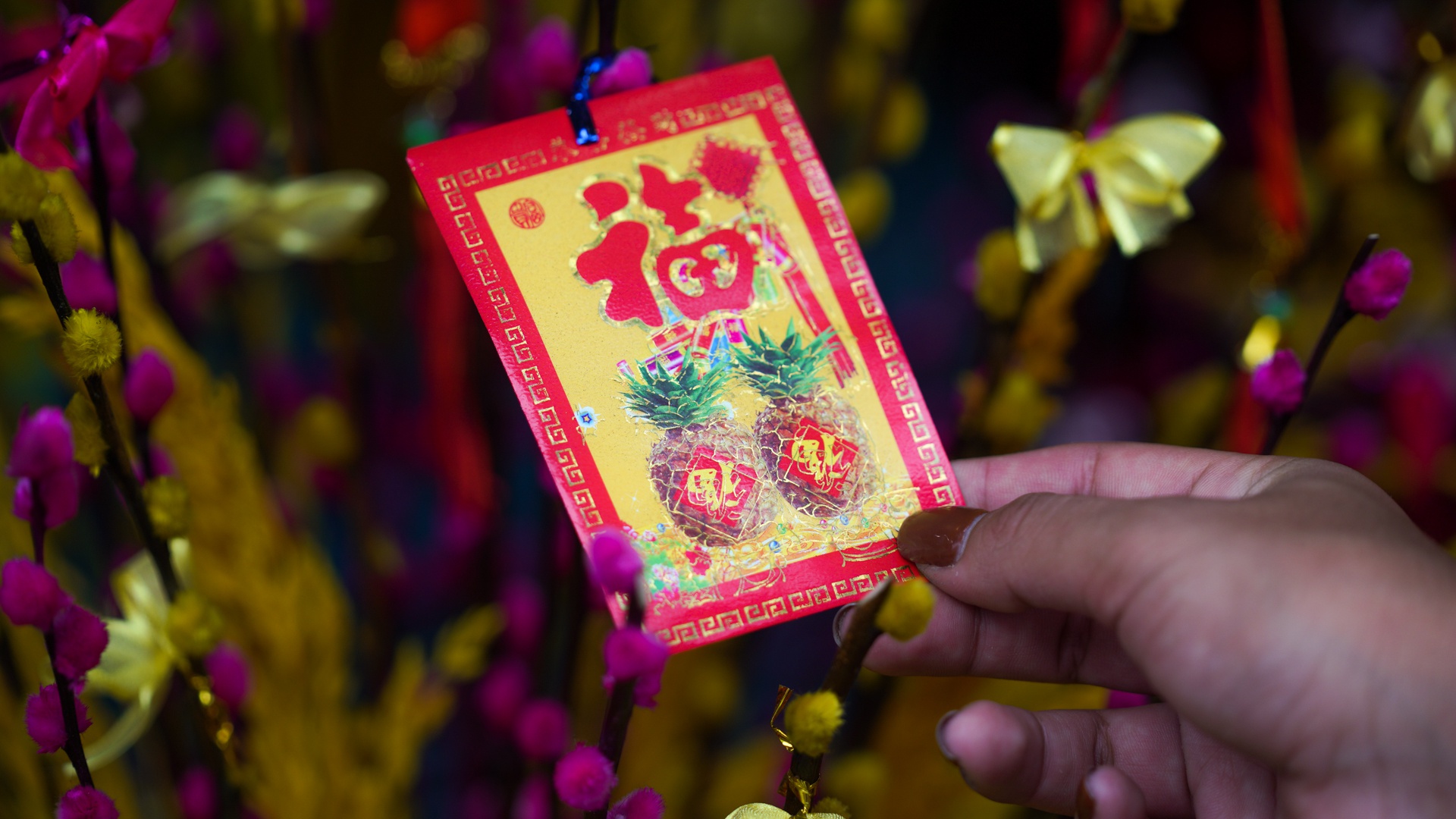 After the trip, I invited Kim to visit my home and together decorated and enjoyed the spring rolls I bought yesterday. Kim helped me design a flower vase by the drinking glass because my house does not have an available vase.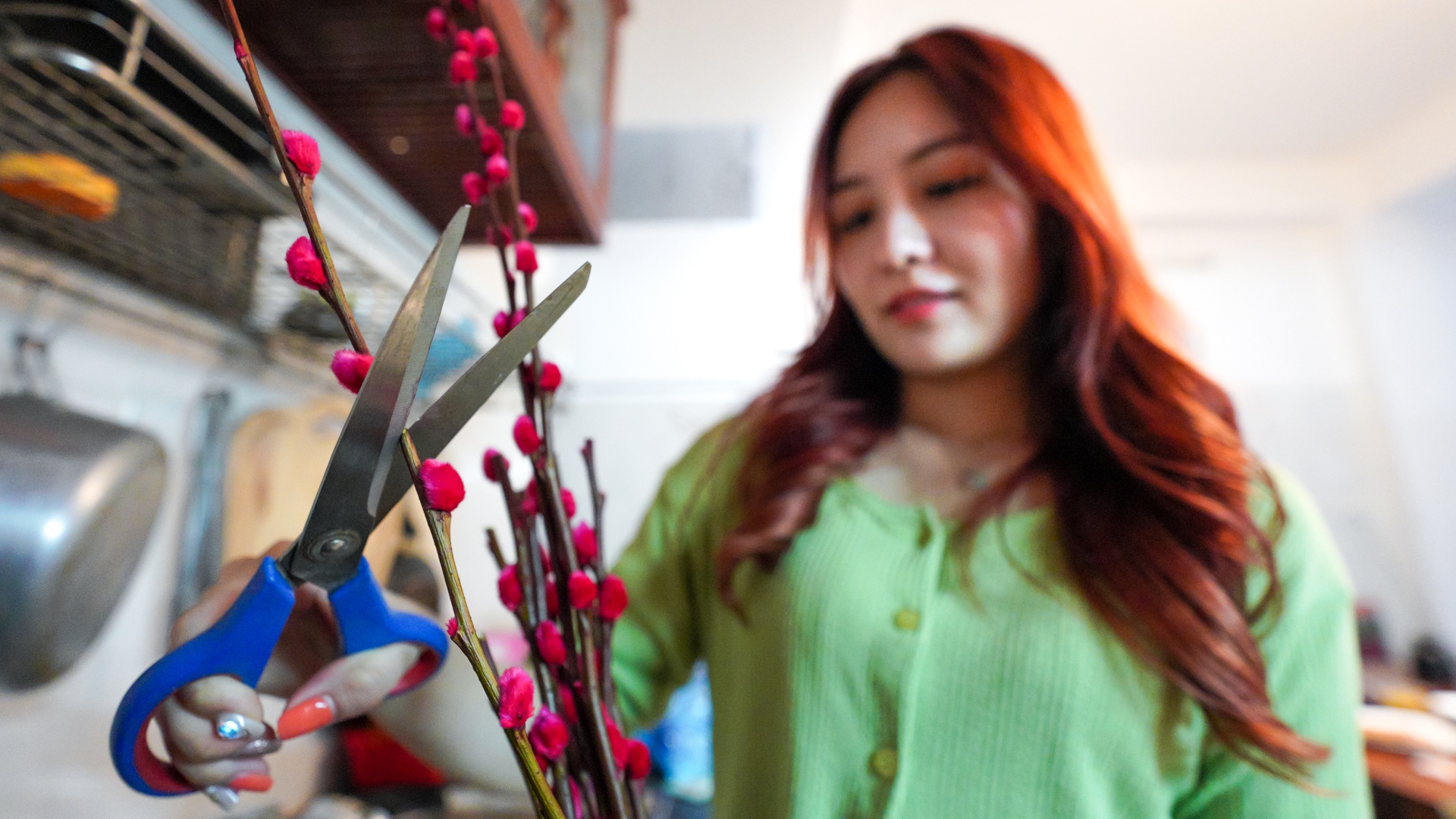 About me, at the same time, I stuck the decorated stickers on the door. Because it is the year of Ox, I chose an ox sticker as decorations.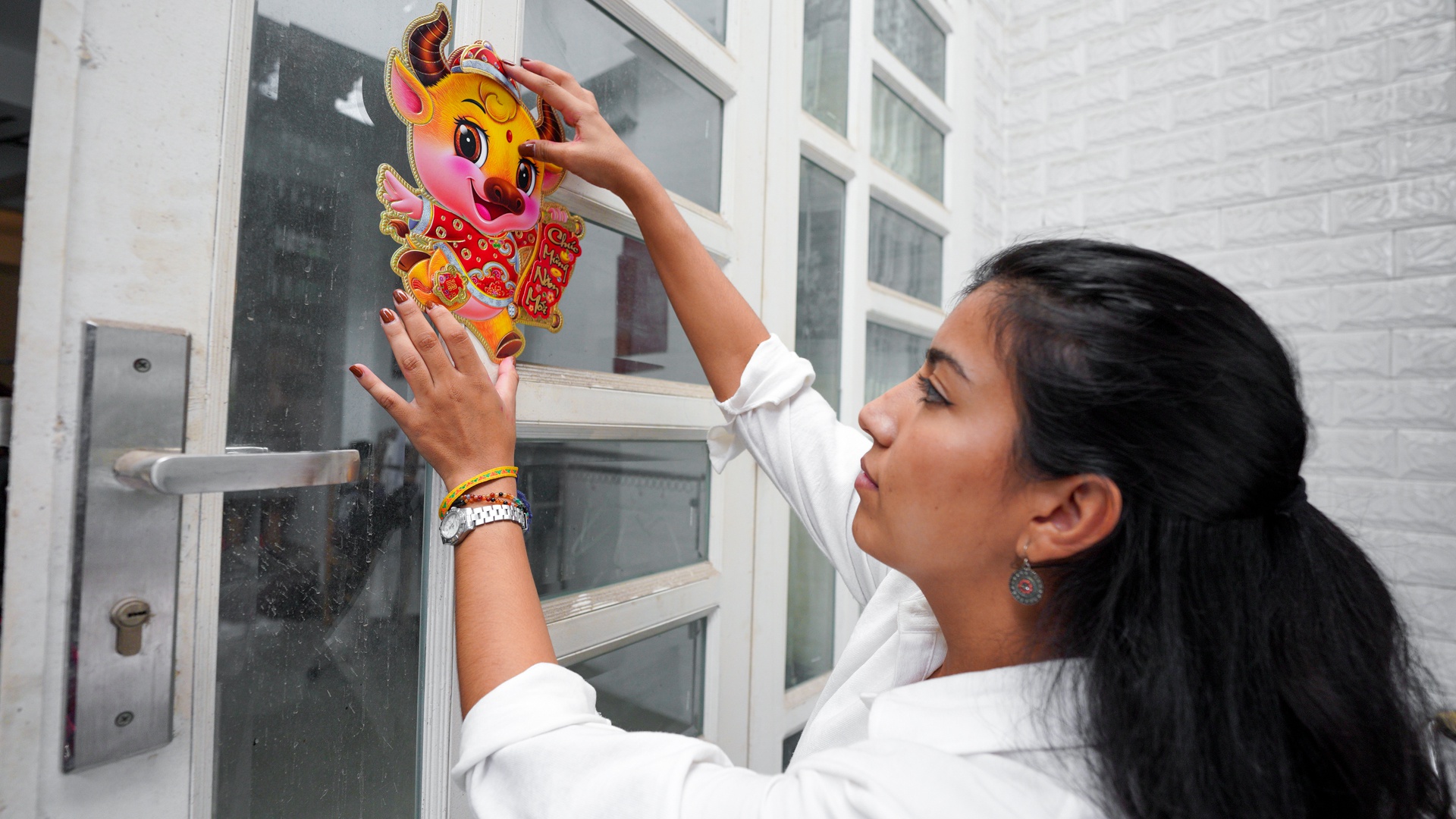 Fried the spring rolls for the first time, so I accidentally turned on the fire too much, many rolls were scorched but still delicious. We felt quite lucky to be exchange students in Vietnam. Thanks to this opportunity, we have experienced many exciting things, and understood more about the traditional costumes here.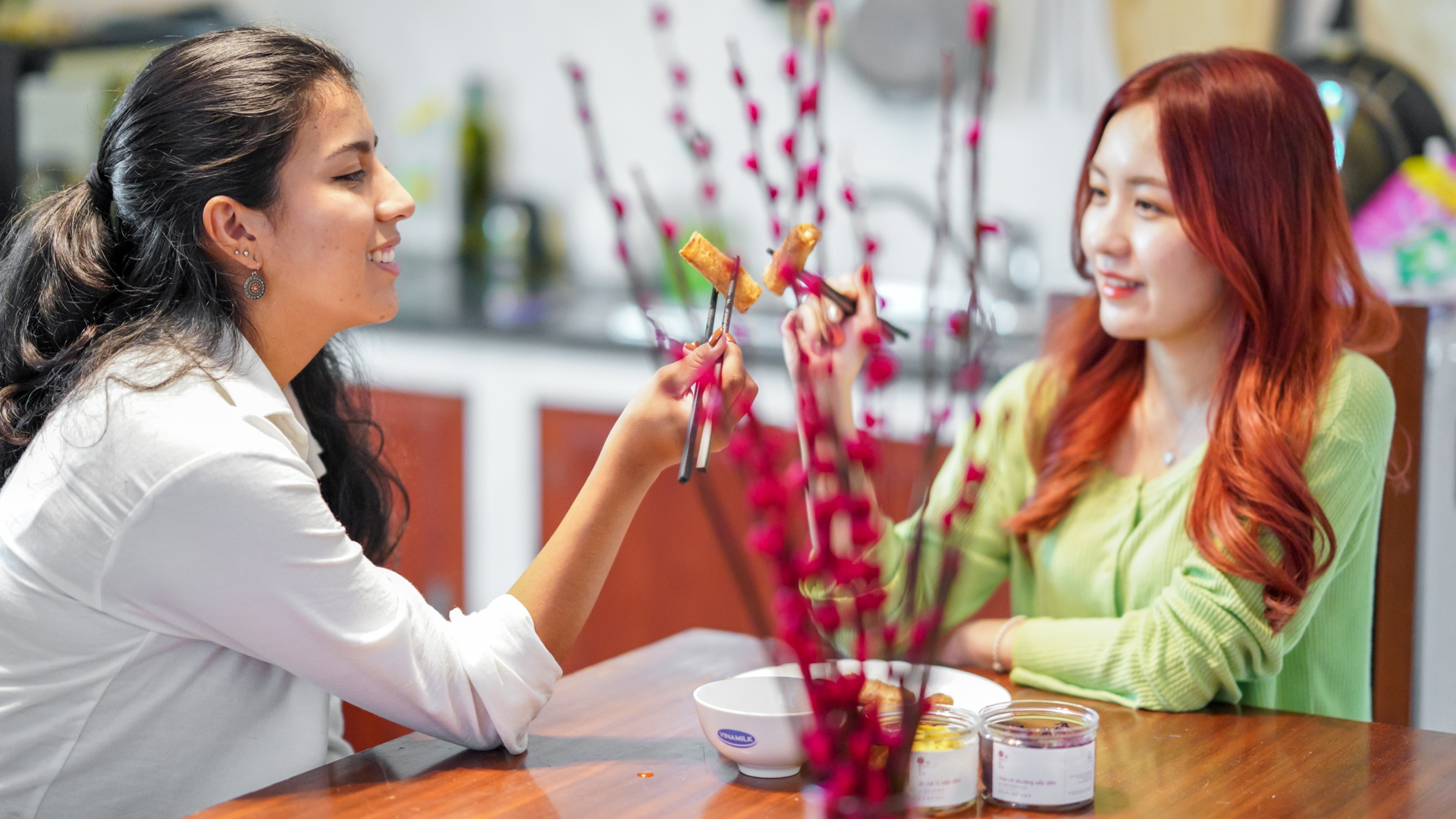 If we have the second chance to celebrate Tet in Vietnam, I will go to Hoi An and Hue to explore more about these 2 regions. For Kim, she wanted to wrap sticky rice cake by herself and decorate the flowers with red packets. That night, we heard that Calligraphy street shutdown from 9 February because of a pandemic situation. We were so sad about the news because Kim and I still wanted to be back on 29 December of the lunar calendar to ask for some letters for our family. We hope that the situation will be back to normal in the upcoming time.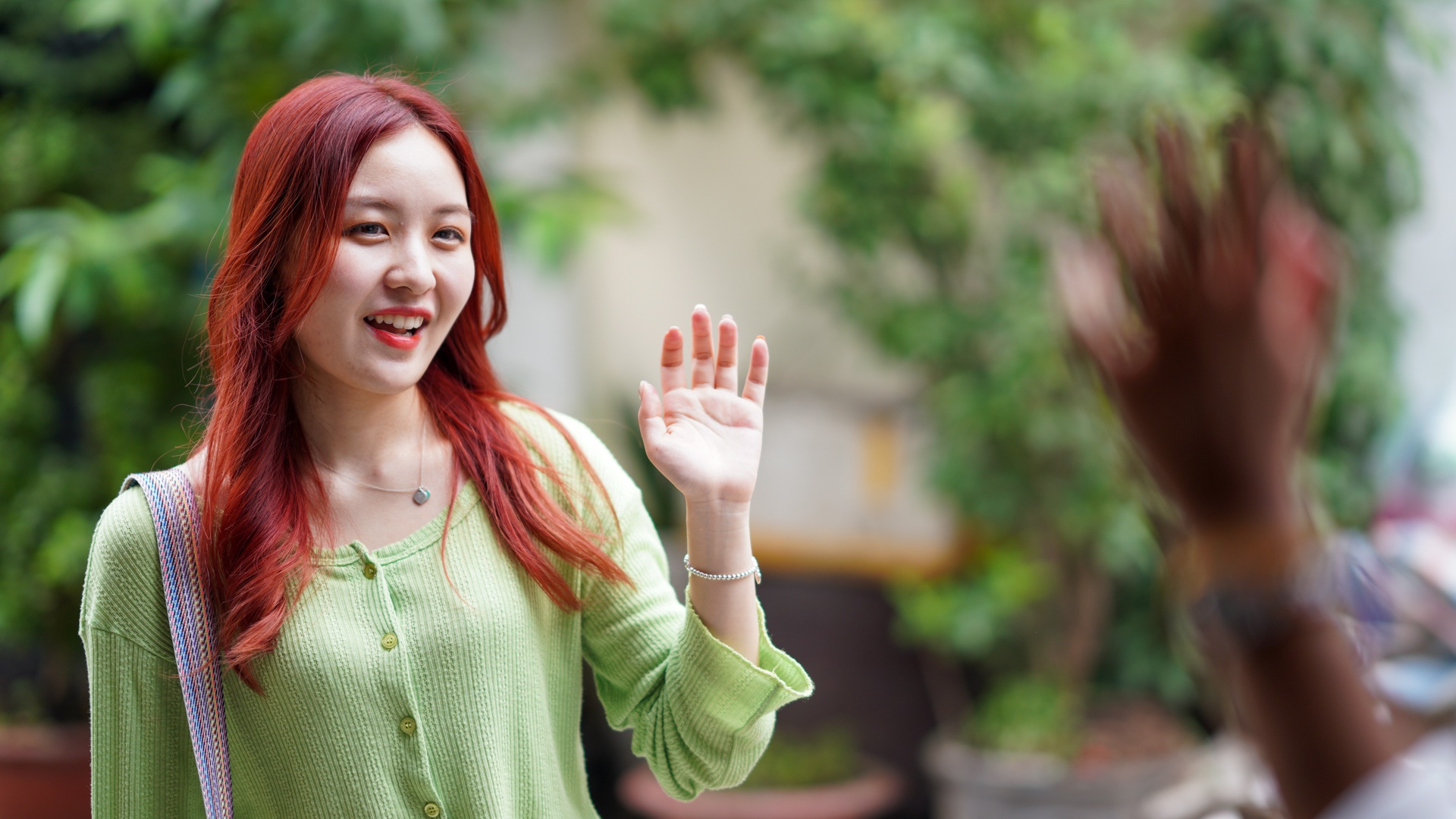 Credit: https://zingnews.vn/tet-o-tphcm-trong-mat-2-co-gai-tay-ban-nha-han-quoc-post1182690.html